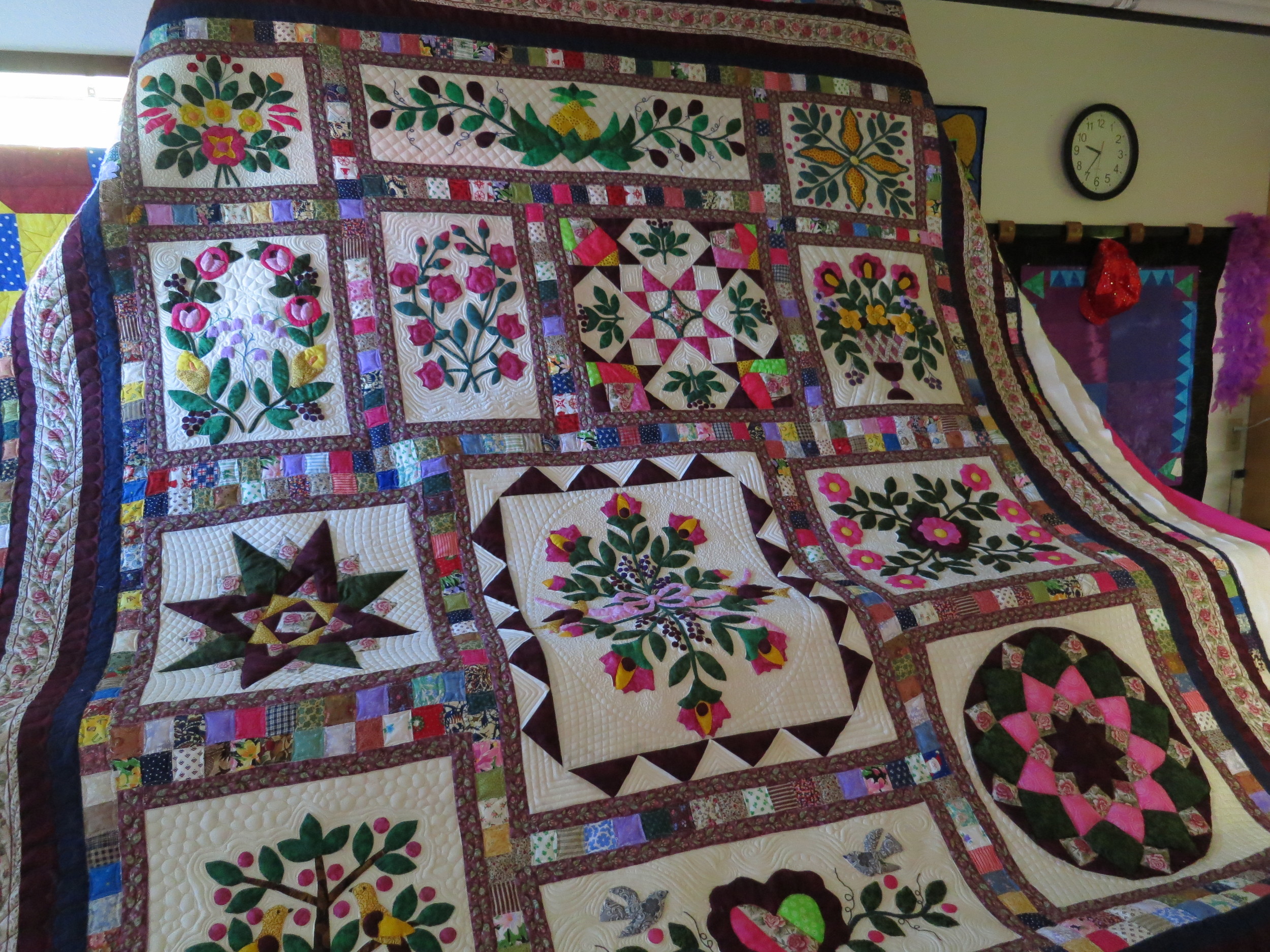 Dotty's Garden Quilt
Inspired by Robert Callahan, a series project from McCalls magazine, Robert's Floral Garden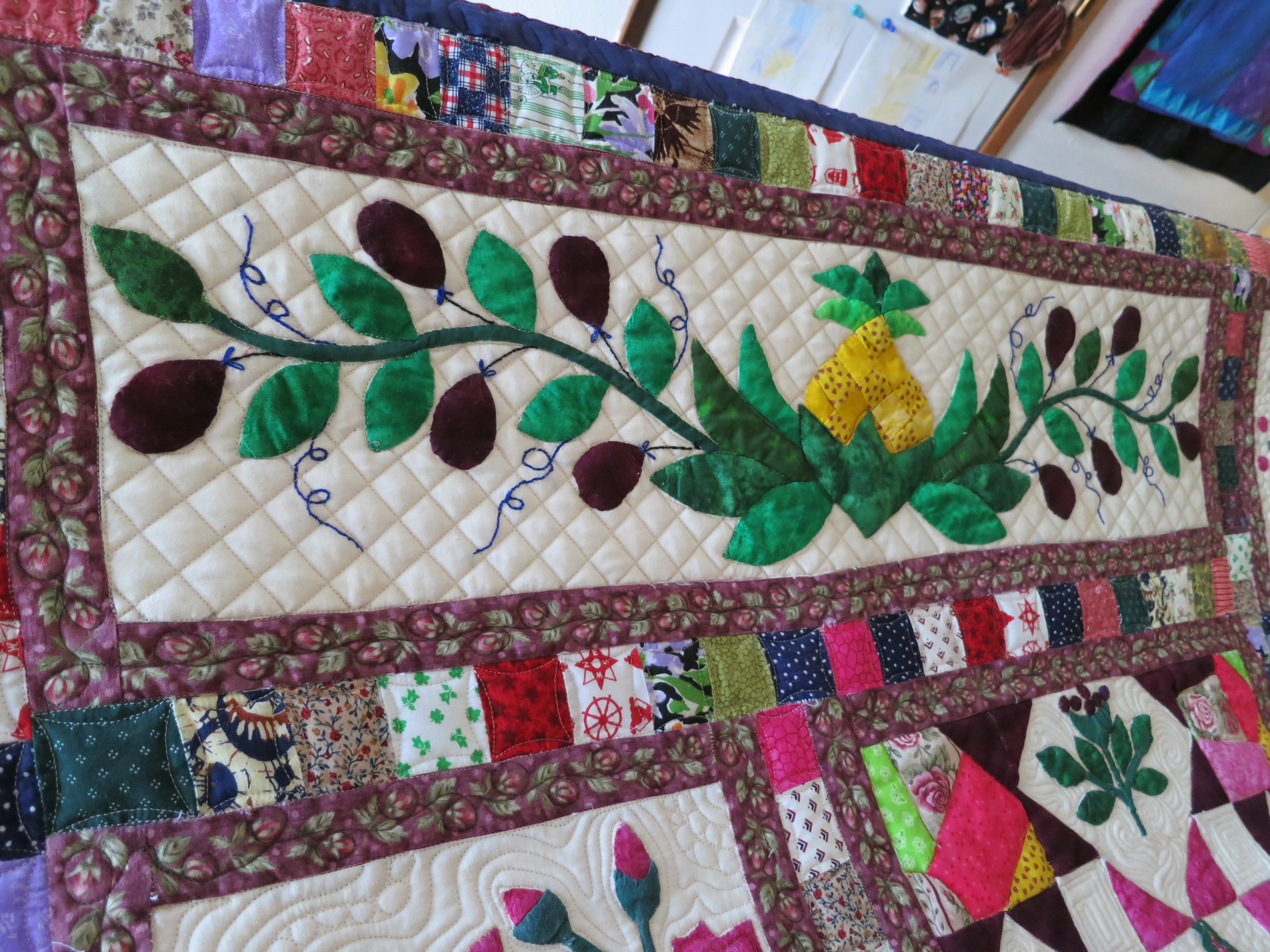 Dotty's Garden Quilt
Classic Crosshatching
Dotty's Garden Quilt
Cheerful colors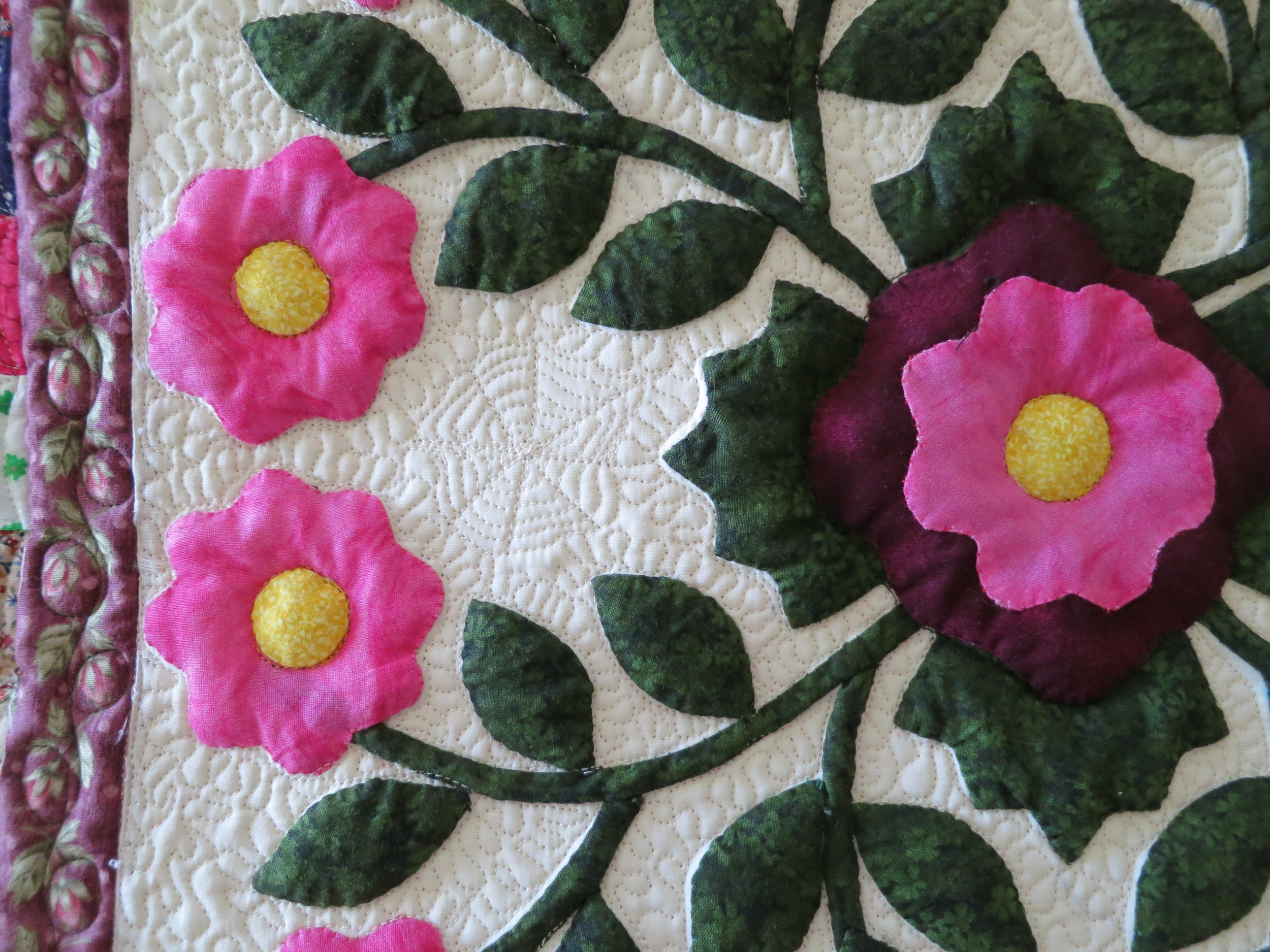 Dotty's Garden Quilt
Another little spider web
Dotty's Garden Quilt
One corner curved crosshatching
Dotty's Garden Quilt
Dotty loves spider webs...Mother Earth!
Yellow Rose of Sharon
This was a BOM on the Alex Anderson Quilt Show. Alex called hers MUD.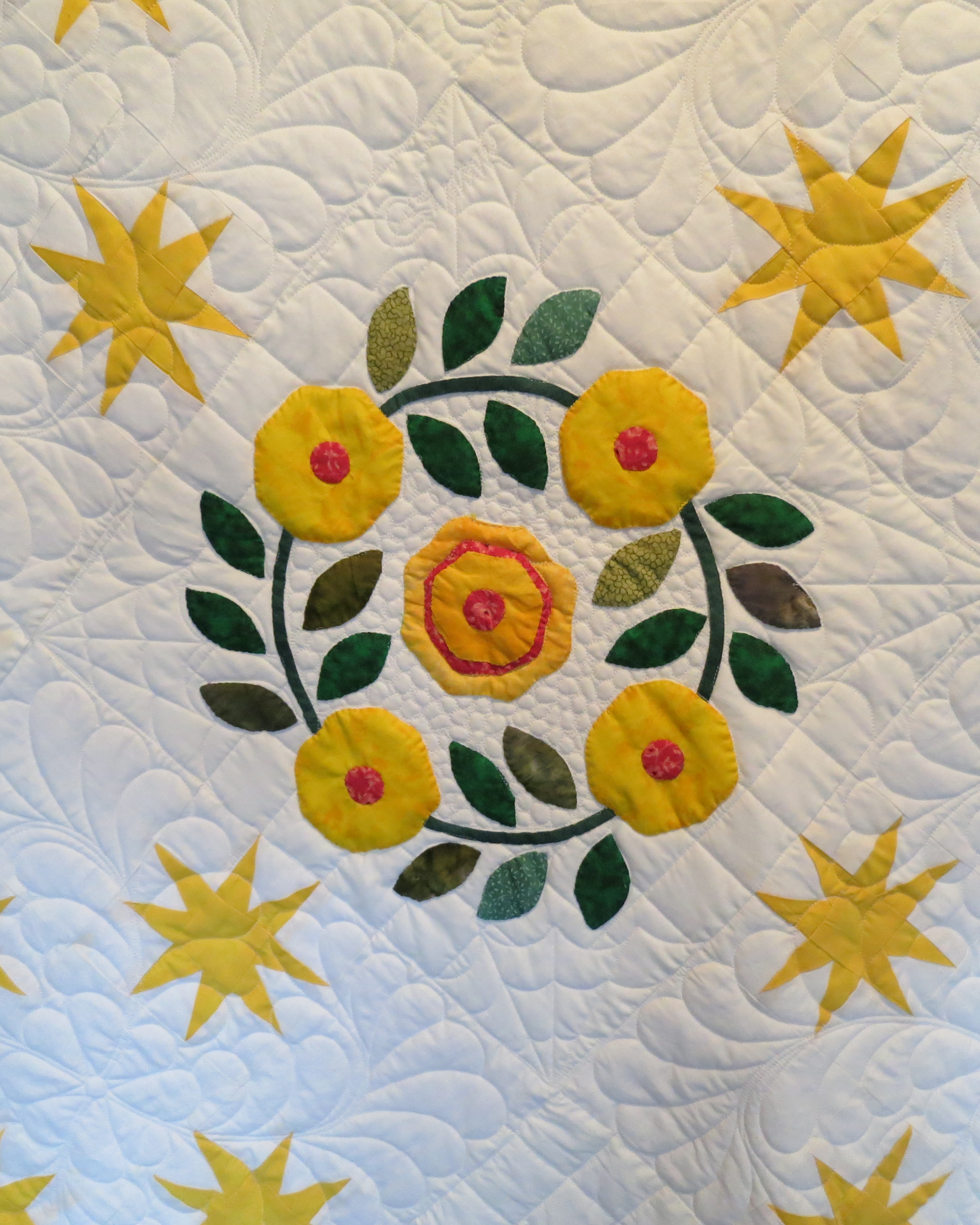 Hand-guided pebbling, crosshatching, spider webs, computer feathers
We are calling it Yellow Rose of Sharon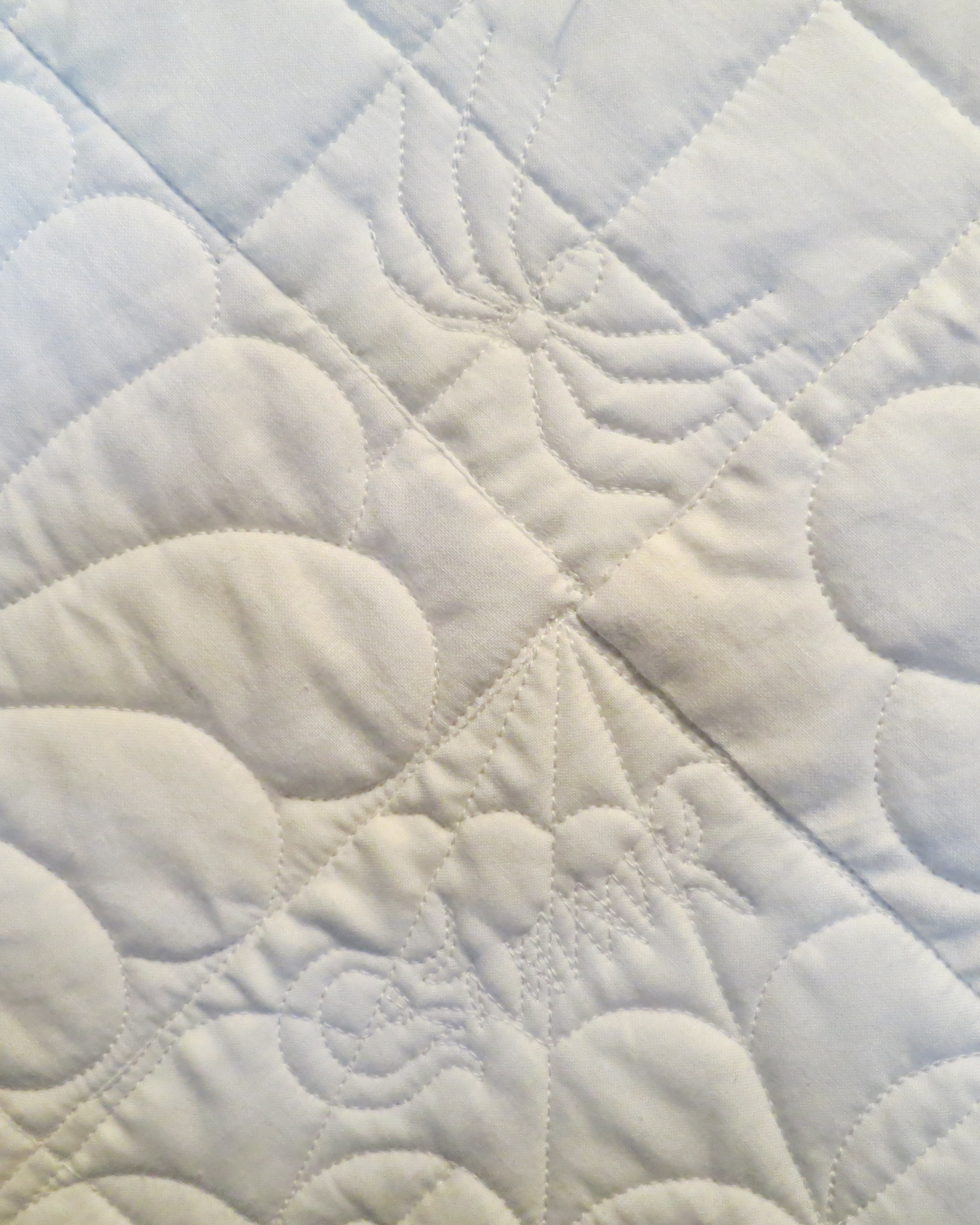 Spider, mine; with victim, by Dave Kapka
Such a Happy quilt
I really enjoyed working on this project. Dotty does excellent work with hand applique and she brings me the most beautiful tops to do for her. It truly is a partnership of making beautiful quilts and making quilts beautiful! Check out my Picasa album for more pictures of this one!
Happy Flowers
You won't believe this delightful garden of flowers!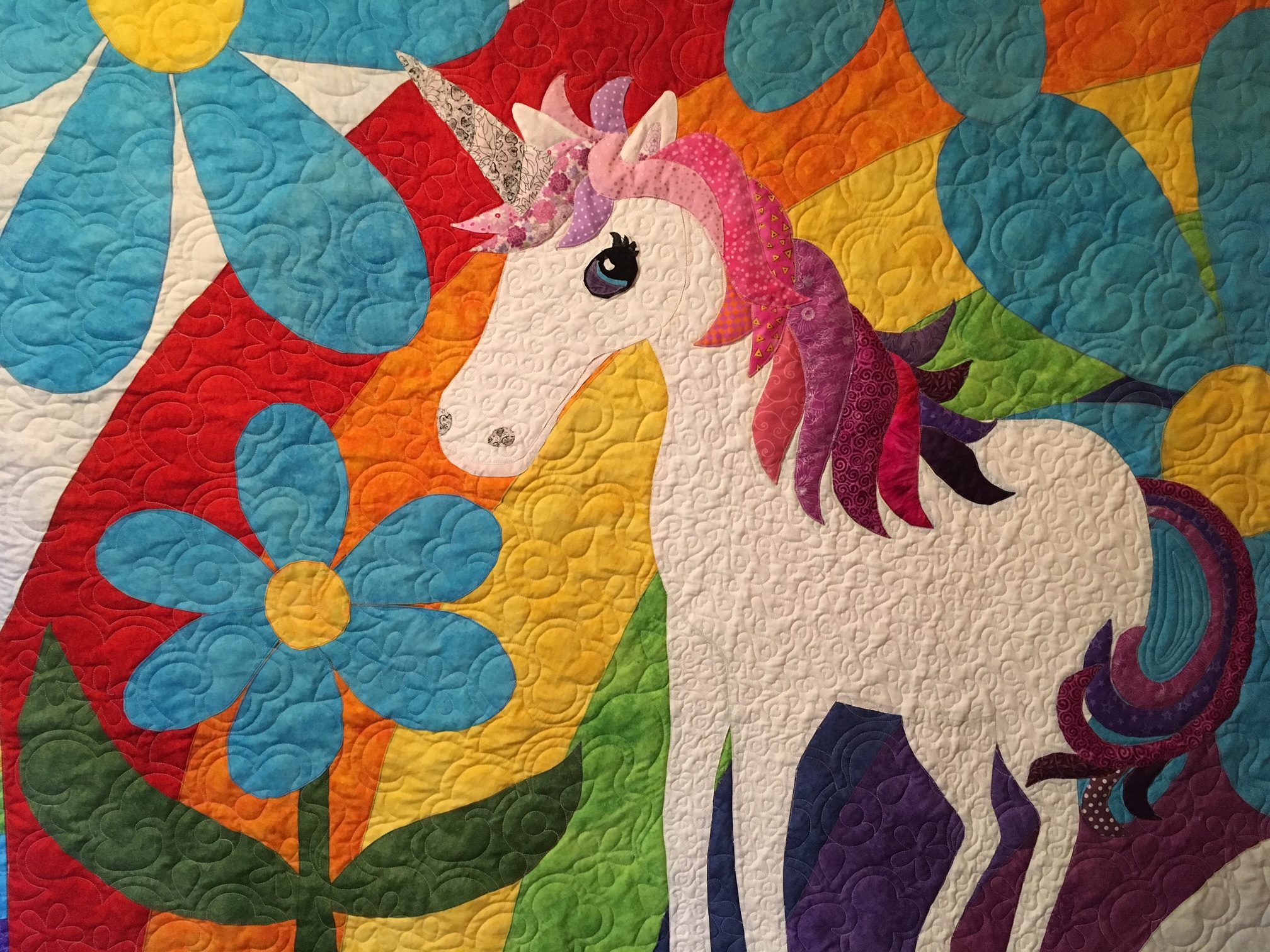 The Magic Unicorn
Pattern by Becky Goldsmith, PieceOCake. Background quilting is Daisy Skies and Heart texture by Anne Bright Designs.
The Magic Unicorn
Border quilting is Shoppe Swirls by Anne Bright Designs